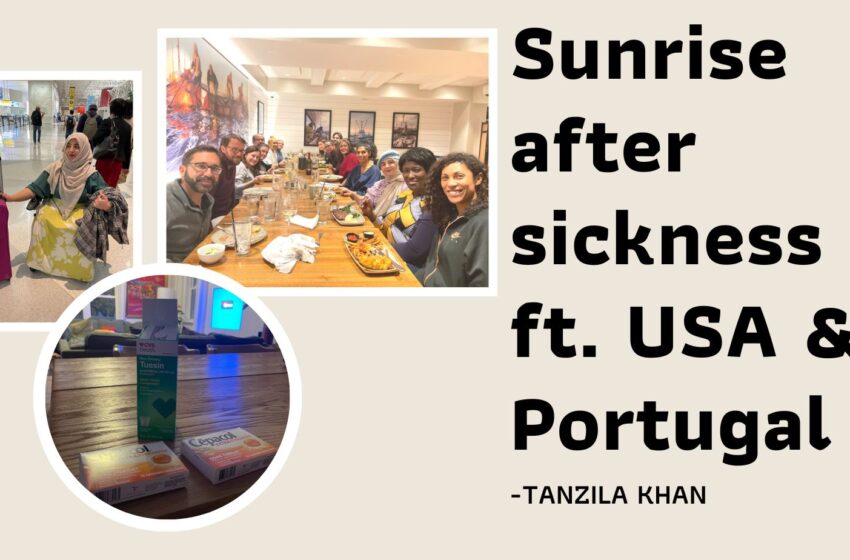 A day of chaos was coming to an end and so was my pain. I was finally able to sit on the hospital wheelchair and able to move. I was given a prescription and a bill. My friend Adi helped me get back to my place. I reflected on the previous days and wondered about the chain of events.
My weakness started at the start of November when I was heading to Washington, DC for work. I was so excited to meet the board of Accountability lab and work on some new ideas but sadly by day two, I all down. I recall Cheri getting me medicines and Nadia making me green tea but by then I knew I needed to get a strong medicine. So began my quest of finding antibiotics. I hit the streets on my own from Pharmacy to Pharmacy until I realized I can't get medicines without a prescription. But this too happened after a meltdown in a Pharmacy when I was running out of battery and energy. I booked an Uber and headed to the nearest hospital´s emergency. After spending time and money I was able to get prescription and a single dose. The next day I headed to a nearby Pharmacy on foot to buy the medicines and before I knew it my wheelchair got stuck in the pavement. I sat on the highway laughing to myself and got help from a biker. I got my medicines and then got milk to balance any negative effect.
I think the most badass thing I have done this month is move on the Highway in USA on my wheelchair while drinking milk from a carton. But that gave me enough strength to get on a flight to Portugal.