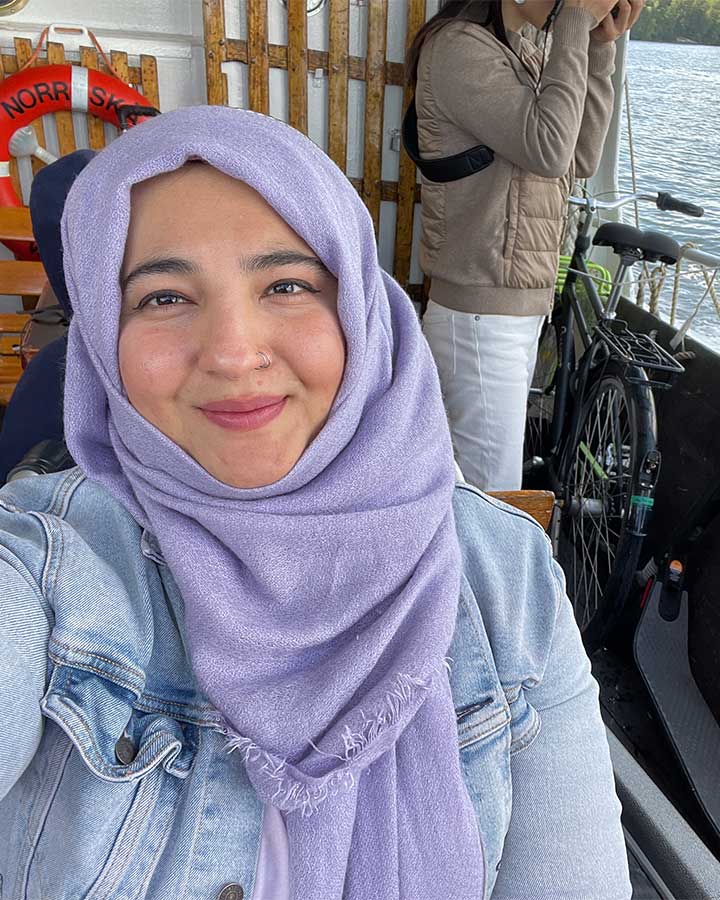 I am writing this note from Vaxholm, Sweden. This is an island accessible by taking a ferry from Waxholmsbolaget in Stockholm. I grabbed a coffee this morning and embarked on the ferry to explore. It's the summer of 2023, the peak season for tourists to come and relish the blooming displays across Europe, coupled with monuments, sculptures, and historic landmarks that once served purposes other than being admired. Boarding the ferry was smooth, facilitated by a ramp, and I settled amidst numerous tourists who were avidly capturing snapshots of the passing islands.
Love
It takes approximately 90 minutes, during which you traverse several smaller islands with houses with colorful rooftops. One might wonder about the inhabitants and whether they appreciate the green surroundings against the expansive, cool blue waters of the Baltic Sea. Nevertheless, my focus lies more on the ferry's passengers. One can observe budding love stories as couples grapple with the wind to capture joint photos. Children are engrossed in their devices, discovering alternate worlds, occasionally interrupted by parents urging them to witness the beauty of the Stockholm Archipelago.
Read More: How to laugh ft. the Laugh House, Stockholm
Love matures as elderly couples embrace each other, cruising through the water. However, the love story that captures my heart is that of a lone man in the corner, donning khaki shorts and a white shirt. Likely in his late 50s, he too is bound for the island. Why do I deem this a love story? Because I've gleaned a life lesson that I'll share with you, Sofia. Every story is a love story; the question is, what does that love entail?
With a triple latte in hand, I witness the ever-changing landscapes before me. Deeply thankful for the gift of sight, I yearn to continue witnessing Allah's beauty in this world. Amidst these thoughts, you frequently cross my mind, prompting me to pen this note during my journey, addressing you. After all, we're delving into the realm of love, aren't we?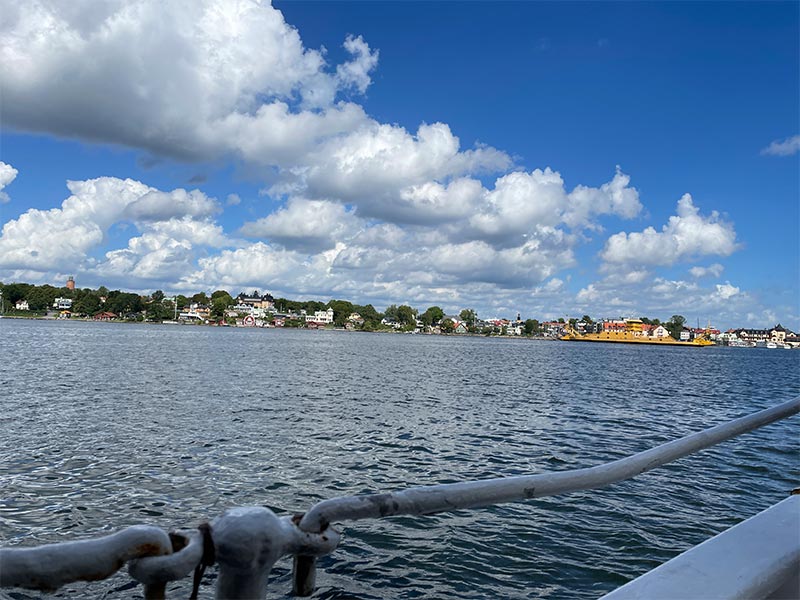 Memories
You're currently three years old, and in this short span, you've provided me with numerous inspiring moments. When you were a baby of a few months, we'd share hours of laughter. You taught me that laughter doesn't need jokes or profound words. You'd nestle your head against my chest and fall asleep, evoking feelings of safety and warmth. On the night before I departed for Sweden, you slept in my room. I woke up in the middle of the night to gaze at your face bathed in neon pink night light, and a pang of sorrow struck me at the thought of missing this sight each day.
But what you did the next day will forever give me chills. You hugged me, cupped my face in your hands, and cast a look of disappointment as I left – leaving you. How could I ever truly leave you? I treasure the moments we shared, your presence in my lap as I wheeled around on the roads. We'd spot birds and cats and make inside jokes. Your smile could light up a street, infusing joy. In my mental file cabinets, you were referred to as the "cooler" of my life, akin to an air conditioner providing relief from life's heat.
Vaxholm
When I revisited Pakistan, you were already walking and talking. You effortlessly found your way to my lap, and we fell in shared laughter and play. Amid these moments, I wondered how you perceived safety in my presence. Among the countless instances where I held you and interacted, one memorable moment stands out. You sat on my lap, nursing from your bottle, and at one point, you paused to meet my gaze with an intense look. I met your gaze, attempting to decode your expression. It was as if you were asking, "Is it truly you who's returned?" I averted my eyes, overcome by a tinge of sadness knowing that I'd soon depart again. Presently, seated in Vaxholm, I stare across the Baltic Sea. While I've explored the island to some extent, it regrettably doesn't offer much beyond charming houses that remain out of reach.
In such circumstances, I roam around the landscapes of my mind, where my thoughts are mixed with drama, offering endless avenues for exploration. It dawns on me that I'm living my dreams. I travel on my terms, carving out a space for myself adorned with a hijab on my head and a spare bottle in my bag.
While my leadership skills are often geared towards locating ramps and elevators, the effort is worthwhile, and I cherish every moment. My projects are products of my imagination, somehow securing funding. Who wouldn't revel in being paid to engage in what they love? Someday, you too will experience a similar or even deeper sense of serenity in your life. Armed with your strong personality and compassionate heart, you'll carve a path that leaves everyone in awe. I'll be there to support you, to have your back, and occasionally to guide you into stages. However, there will be instances when I will linger in the background, content to witness your radiance from afar.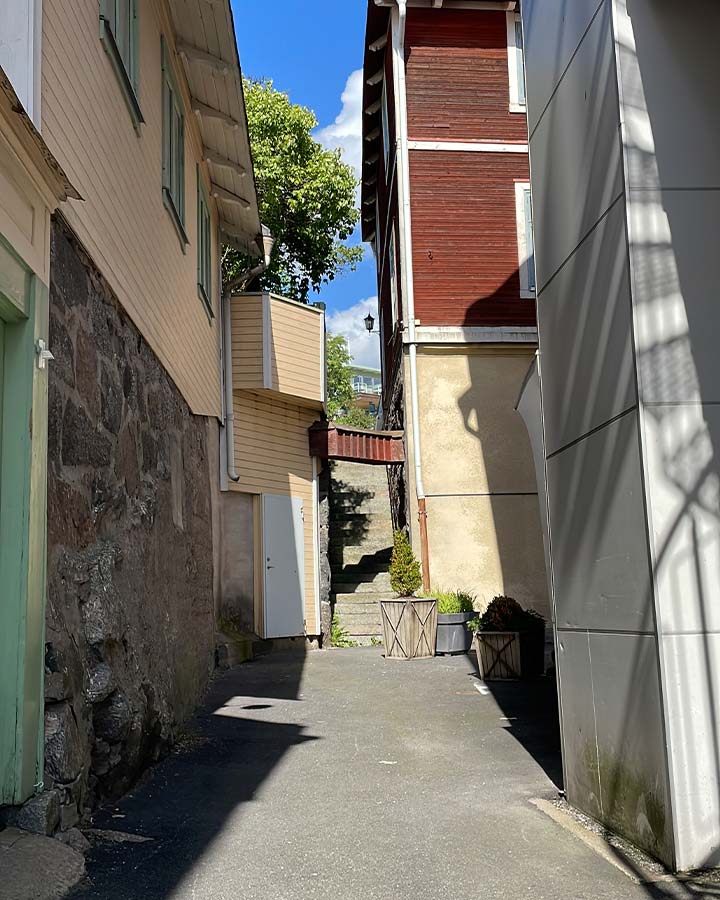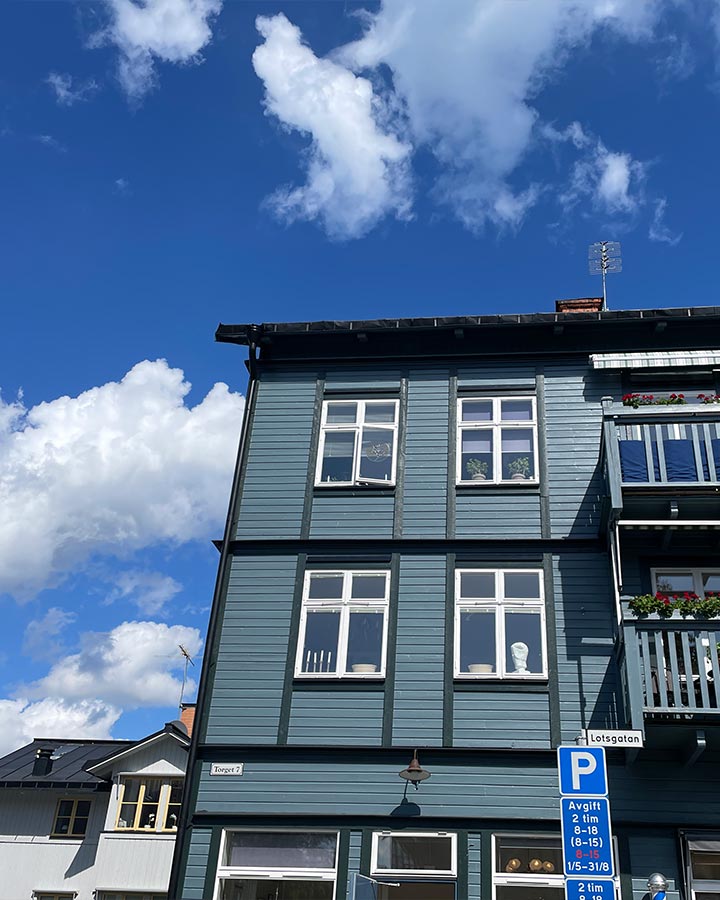 My day is complete; I've wrapped up meetings, met deadlines, and fulfilled my tasks. I've snacked on a salad and watermelon. But the sweetness in my mouth is nothing in comparison to the sweetness of my thoughts of you. A peculiar excitement courses through me at the prospect of witnessing you evolve into a poised young lady, continuing to inspire me effortlessly. I'll now conclude this letter and board the ferry back to Stockholm, from where I'll catch a train to return to my home city. Yet, my sense of fulfillment for the day unequivocally stems from cherishing my moments with you and the anticipation of those yet to come.
Love,
Tanzila