Whether I become an entrepreneur or an astronaut, one role I can never dodge is being a representative of Pakistan every time I set foot outside the border. One can literally feel the instinct kick in at the sight of our flag or our food. One such instance happened while I was at Hyder Aliyev Centre in Baku, Azerbaijan during a visit with my friends.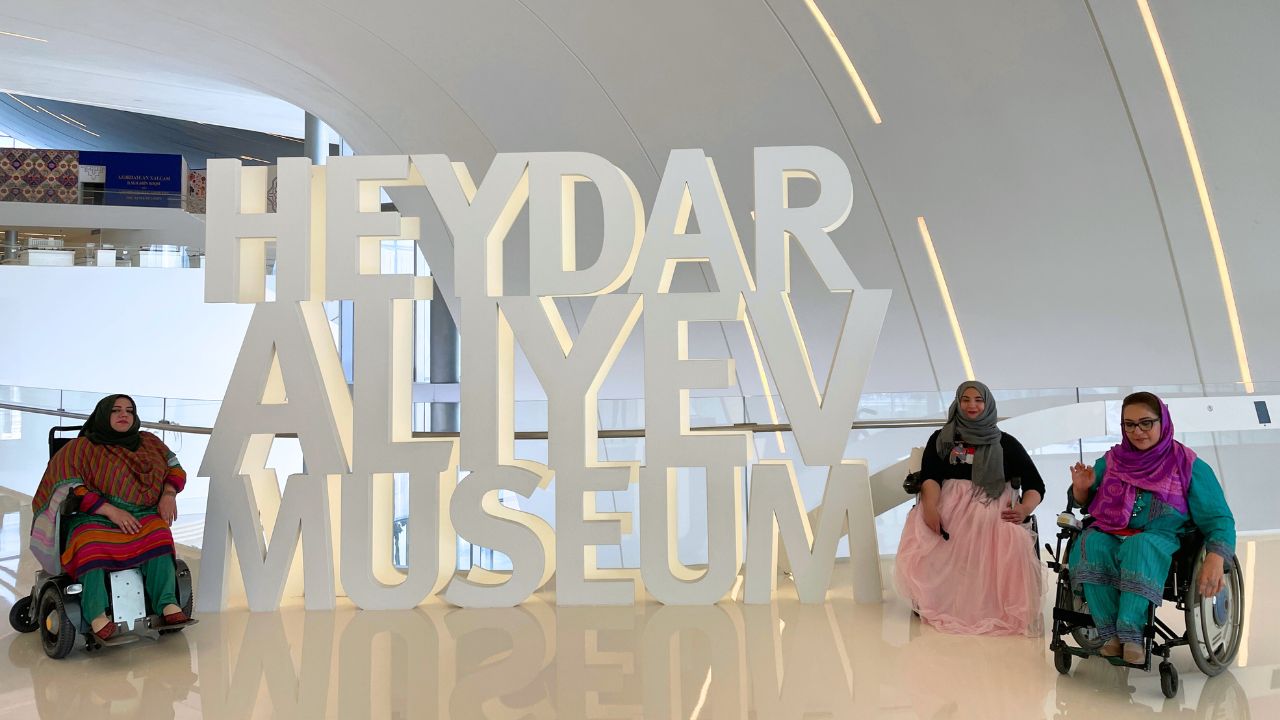 The centre is actually a must-see tourist destination and is one of the most iconic buildings in the world, known for its unique design and cultural significance. The centre holds objects from the life of Hyder Aliyev who served as the third president of the country until 2003. But the centre also holds all the artefacts and gifts given to him by other states. It's basically the Tosha Khana of Azerbaijan. I got so excited when I saw the gift given by Benazir Bhutto to him which was a silver shield. I walked around with fascination because each item told a story about a country´s gifting sense, taste and values.  My heart ached to see a similar centre in Pakistan.
One lesson that Pakistan can learn from the Hyder Aliyev Centre is the importance of preserving and showcasing cultural heritage because the vast collection of artefacts and documents tells the story of Azerbaijan's rich history and culture. Similarly, Pakistan has a rich cultural heritage, and by preserving and showcasing its national treasures, it can inspire greater national pride and foster greater cultural understanding among its citizens and visitors.
Our Tosha Khana contains some of Pakistan's most precious cultural and historical artefacts such as the original copy of the Pakistan Resolution, the flag that was hoisted at the All India Muslim League's first session in 1906, and the Quran that was used to swear in Pakistan's first Governor-General. These items are of immense historical significance and hold great meaning for the people of Pakistan. By making the Tosha Khana accessible to the public, Pakistan would be allowing its citizens to connect with their heritage and better understand their country's past.
Secondly, the Tosha Khana is an important part of Pakistan's national identity. The artefacts and documents contained within it are not only symbols of the country's history, but they also represent the struggles and sacrifices that were made to create Pakistan. By opening up the vault to the public, Pakistan would be reinforcing its commitment to preserving its national identity and honouring those who fought for its independence. It will also boost tourism. Many tourists are drawn to countries with rich cultural and historical heritage, and Pakistan has plenty to offer in this regard. By showcasing its national treasures, Pakistan would be able to attract more visitors and boost its tourism industry, which would in turn benefit the country's economy.
However, the concern of security is important but can be addressed by implementing appropriate security measures, such as limiting the number of visitors allowed inside the vault at any given time or requiring visitors to undergo security screenings before entering. The benefits of making the Tosha Khana accessible to the public far outweigh the potential security risks.
If this centre opens in Pakistan. I will buy the ticket to immerse myself in my country´s history and I am sure many will agree.
References:
"Hyder Aliyev Centre – A Marvel of Azerbaijani Architecture". The Culture Trip. https://theculturetrip.com/europe/azerbaijan/articles/hyder-aliyev-centre-a-marvel-of-azerbaijani-architecture/
"Pakistan's Tosha Khana: The mystery vault that houses the nation's most prized possessions". The National. August 13, 2021.
https://www.thenationalnews.com/world/asia/2021/08/13/pakistans-tosha-khana-the-mystery-vault-that-houses-the-nations-most-prized-possessions/