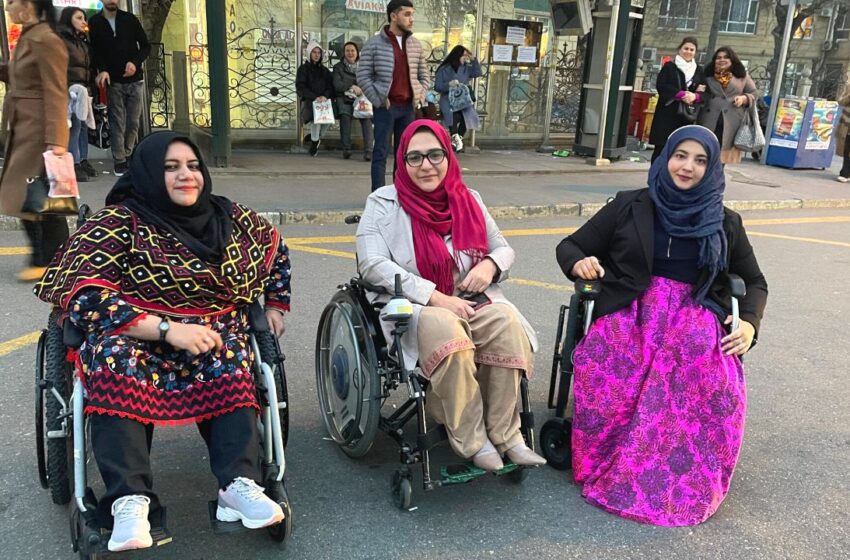 Vacation with buddies and a pinch of advocacy
This is our second trip that is purely for the sake of fun and strengthening our friendship. While being In Baku, Azerbaijan we are tourists. But we are also auditors. We feel, audit, note down and build a case for a country on their accessibility and their attitude. While we are on this trip, the feeling is great. Partly feels silly, partly feels revolutionary. I don't know if 100 years from now we can be quoted in some assembly about making their cities accessible because people like Zargoona, Afshan and Tanzila exist and they want to explore the world and not just explore their homes.
Let these pictures stay on the internet for anyone with power and influence to see and make better decisions. All three of us are practical women in our lives and in the work towards accessibility. But our fight is up against a wall. A wall that is high, and made of steel. It's cold, unresponsive and just there while we stare at it in the hopes of a conversation. A conversation with a wall? But walls can be brought down inch by inch and that's what we do trip by trip. And we get support from partners such as dnata Travel who came forward with their support and gave us Accommodation. We are highly grateful for this gesture and have parked their contribution in the Hall of fame of our journey towards inclusion.