Inclusion, Disability, Equity, and Integration are all buzzwords that the Titans (I mean brands) of the world are wrapping their heads around. Some for the sake of cashing attention but some brands are truly curious to understand the vacuum. But what am I curious about? Why do we see an able-bodied person as a full customer but a disabled-bodied person as a half customer? This mentally reflects in the marketing campaigns of many brands where inclusion stays limited to seasonal campaigns and is not fully directed to the disabled population. Why don't we see a disabled model flip her hair in a shampoo commercial? I do agree that adjustments need to be made with products and services but we are living in a world where we have choices of customizing our phone covers to cars so why not a customized product produced by companies worth millions of dollars?
One such story of a brand collaborating with Disability in the ´right´ way is Pepsi Pakistan. But this did not happen overnight and every good thing needs a bit of a back and forth.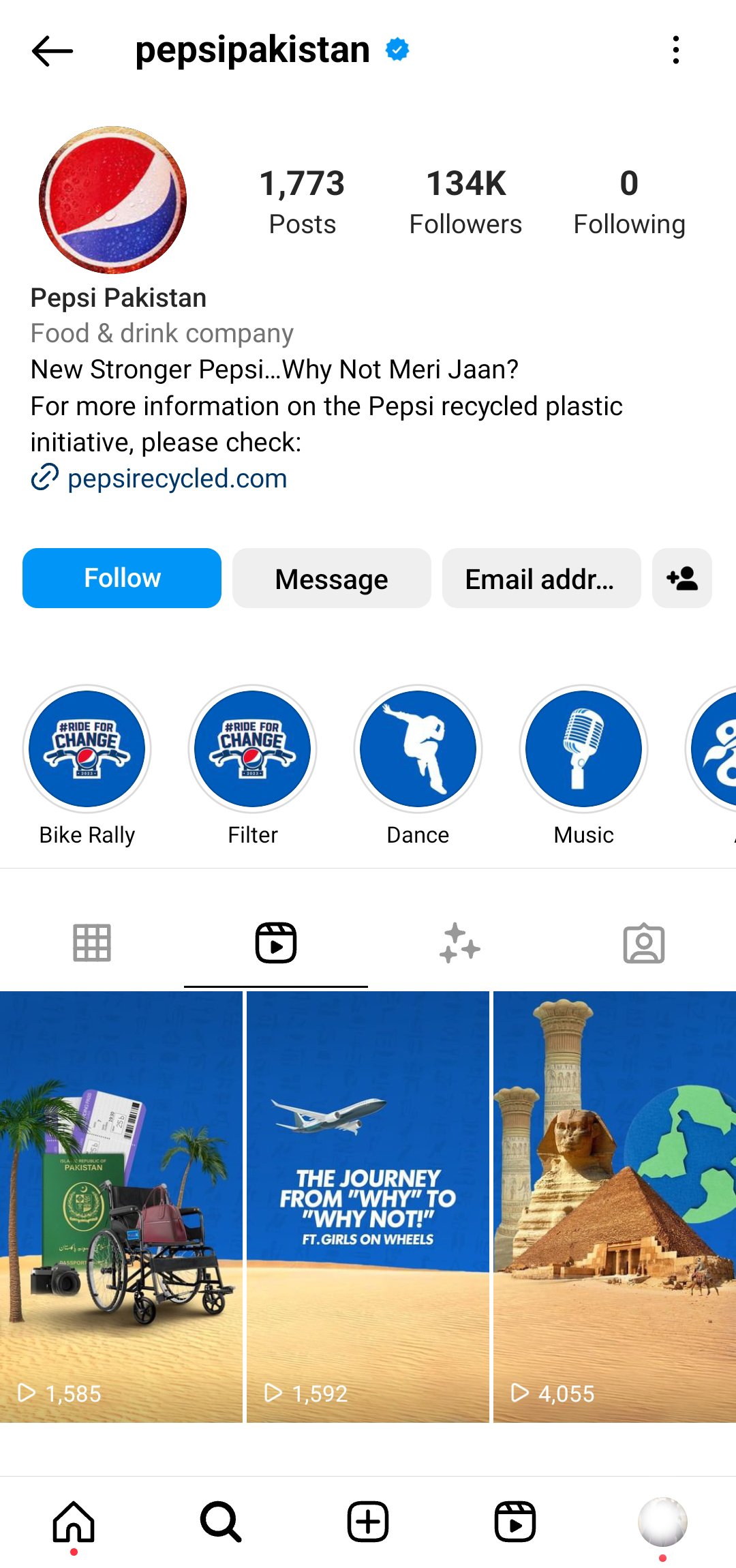 The content:
The trip to Egypt in 2021 with my other two girls on wheels turned out to be more than just a vacation. It became a medium for the travel world to openly discuss inclusive travel. It changed our lives in many ways and we wanted that experience to change the lives of many others. We picked many points from the trip, got a massive love shower from the media in Pakistan and got a chance to share the story on many platforms such as Skift Global Forum East 2022
We even got our own merchandise from Ravesh and a collaboration with Pepsi Pakistan for their campaign, Why not meri jaan? And our campaign was called, Girl on wheels.
The Process:
But how did this come to be? Let me walk you through my enlightening journey of collaboration with Pepsi Pakistan on equal footing.
When our team partner, Ravesh reached out to Pepsi to feature us
(Girls on Wheels), they agreed and we also got paid for PR which was our first win. But then the actual work began when we got a script from them which needed a lot of work. The reason for this is the idea that disability can only be floated if it has a tragic or uplifting angle to it which can be seen as motivational. But this is not true. Disability is not news or a cause or motivational porn. It's a lifestyle lived by so many people across the world including the elderly.
We were three independent and strong women who are established in their own careers and not anyone in need of publicity. The only way to tell our story was from the lens of how we see ourselves and that is ´with swag´. So began a back and forth with Pepsi Pakistan to change the script followed by posting the content on their channel. It was a great exercise of working with a large brand and working on the concept with them. The team was responsive and open to discussion and this made the challenge less stressful.
The learning and way forward
The conclusion is that it is a journey, a process, an exercise and brands must be willing to brainstorm and work with the community in order to get the best ideas on the surface. The collaboration with Pepsi Pakistan has taught me the challenges brands face such as long waiting times for approvals of concepts and it has also taught me the process of crafting content that is mutually beneficial. But above all, it has taught me that nothing is impossible and if brands can work on collecting data from the community and involve them in the design stage then the output can be really inclusive. I look forward to working with more brands that are game when it comes to inclusion. So a big thanks to Pepsi Pakistan for being an example.